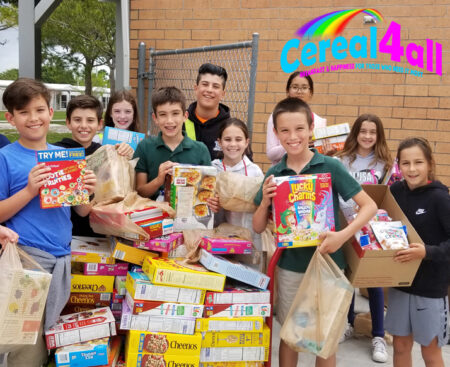 Cereal4all Drive — Spring 2023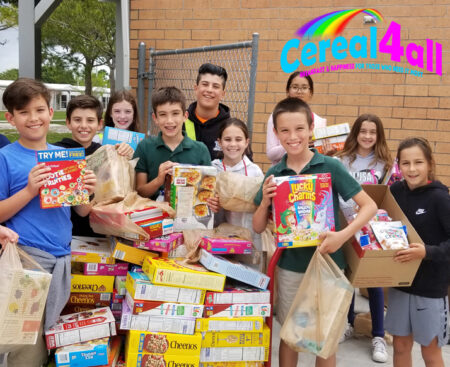 • Breakfast food is one of the least donated items to food banks
• Help your local food bank provide breakfast to children & families struggling to secure a meal in the morning
• One of the most effective ways is to organize a Cereal4all Drive– a food drive focused only on cereal
• We focus on cereal because it's non-perishable and can provide whole grains and essential vitamins & minerals lacking in many at-risk households
Choose the best week for your school or business during March & April
All the boxes of cereal you collect will be donated to a local food bank

Reach out to us for details and support
🍀 Schools & Clubs receive a Partner Gift Card*
Community Service Hours for Student Organizers
🥣 Cereal Party for top-donating K-5 classrooms
🧑🏽‍🎓 Become a Student Ambassador at our nonprofit
❤️ Receive online recognition for your drive
*$50 Target Gift Card! Available to first 30 schools that hold successful Cereal4all Drives in Spring 2023
What Makes a Cereal4all Drive Special?
Most students truly love cereal, so it motivates them to think about the happiness and hunger needs of others in a more personal way. That personal connection helps students become more invested in the well-being of their community and the fight against hunger.
Students organize, run, and promote the drives, and donate huge amounts of breakfast food for disadvantaged children & families, proving that our generation is capable of big compassion for others.
Whole-Grain Cereals Preferred