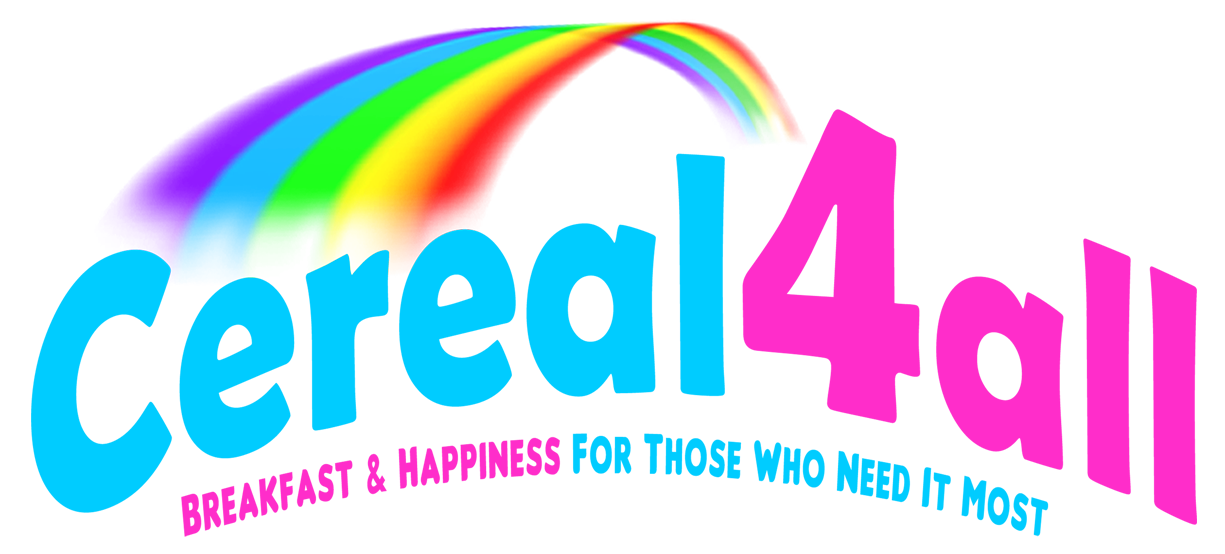 Hold a Cereal4all Drive at Your School or Business
AMERICA'S BREAKFAST TABLES

Breakfast food is one of the least donated items to food banks
A Cereal4all Drive will help your local food bank provide breakfast to children & families struggling with food insecurity
           Schools & Clubs receive a Partner Gift Card*
         
Community Service Hours for Student Organizers
          Cereal Party for top-donating K-5 classrooms
           Receive online recognition of your drive
          Become a Student Ambassador at our nonprofit
*$50 Target Gift Card! Available to schools & clubs that hold successful Cereal4all Drives in Spring 2023
What Makes a Cereal4all Drive Special?
Most students love cereal, so it helps them think about the happiness & hunger needs of others in a more personal way. This gets them more invested in the well-being of their community and the fight against hunger.
Students organize, run, and promote the drive, proving our generation is capable of big compassion for others.
Plus, holding a cereal drive is fun! And schools & clubs can receive a partner gift and cereal party thanks to donations and grants from our sponsors.