Cereal4all was founded in 2016 by students in Boca Raton, Florida when we noticed a constant shortage of breakfast food donations at a local food bank where we volunteer. We learned the shortage affects food banks across America, where over 9 million children lack daily access to enough meals in their homes.
Cereal is about breakfast and starting off the day, but it's also about happiness. We couldn't stop thinking about the kids & families in our community and across America who can't fill their bowls in the morning, and we wanted to do something about it.
Cereal4all is a unique 501c3 nonprofit run by a growing team of students across the country who are passionate about fighting hunger and strengthening our communities.
The students on our team organize Cereal4all Drives, lend advice & skills to help Cereal4all carry out its mission, volunteer at food banks, and raise awareness about hunger issues in America.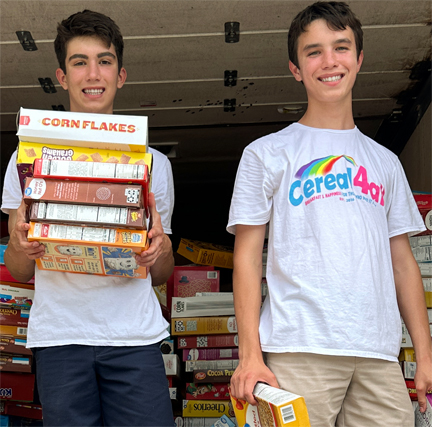 Jett Justin & Luke Justin
FOUNDERS/EXECUTIVE DIRECTORS
Jett and Luke Justin are brothers who are passionate about fighting hunger in America, so they founded Cereal4all in 2016. When they're not working hard to get breakfast to families in need, Jett and Luke are high-schoolers who love computer science, the Miami Dolphins & Miami Heat, and their Civil Air Patrol squadron.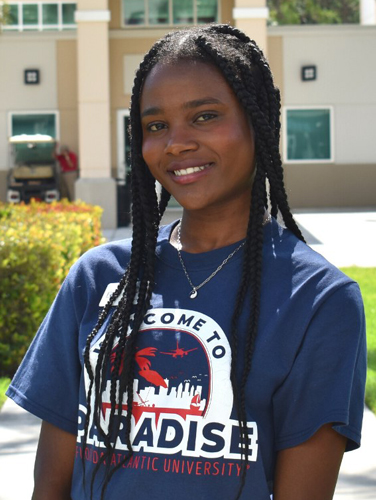 Michaella Louis
LEAD ADVISOR
Michaella Louis attends Florida Atlantic University, where she studies Political Science and leads the FAU Community Service Club. Her interests include politics, marketing, and humanitarian work.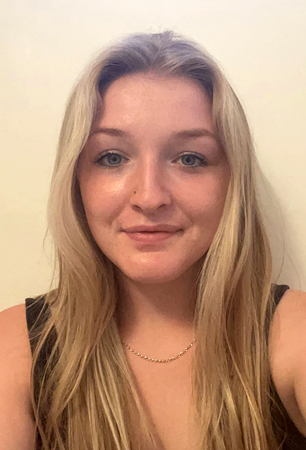 Grace Cherry
Long Island, NY
Grace is in the Occupational Therapy masters program at Stony Brook University. She's dedicated to helping others, especially kids and animals, and loves being outdoors in nature.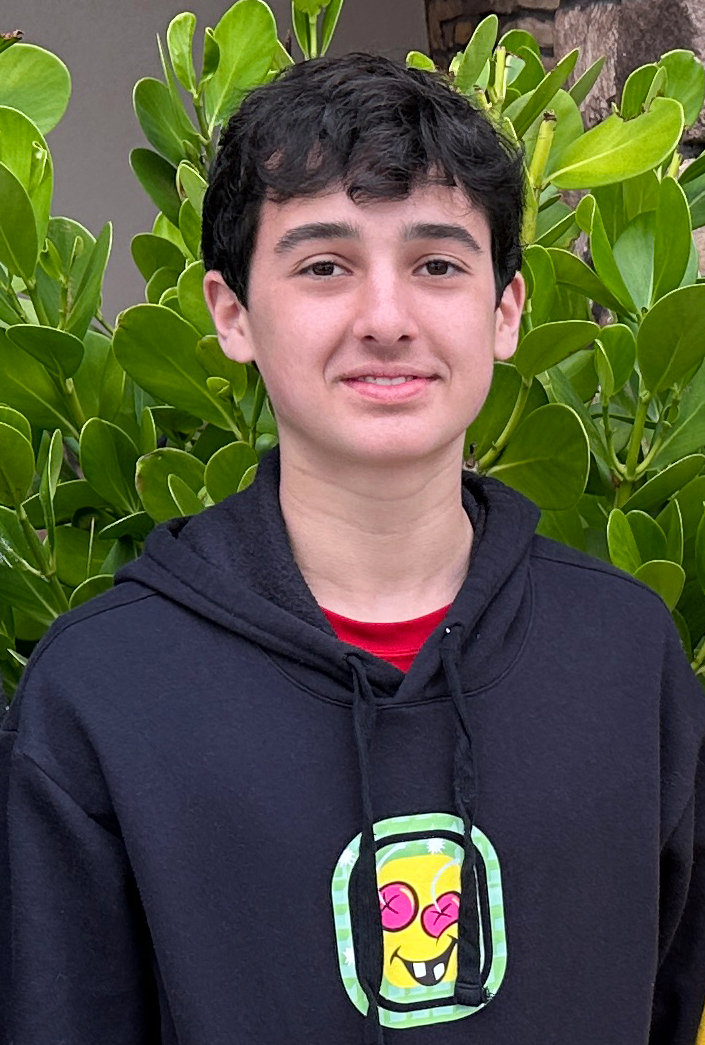 Aaron Fortunoff
Westport, CT
Aaron led Cereal4all's expansion into Connecticut. When he's not figuring out how to strengthen his community, he enjoys tennis, basketball, and hanging out with friends.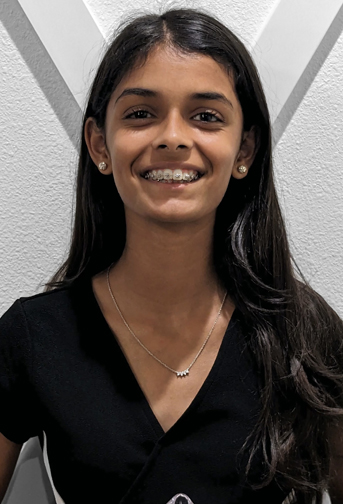 Iksha Joshi
New Port Richey, FL
Iksha is passionate about helping others in her community and making a positive impact on the world every day. She also enjoys reading, learning new things, and sewing.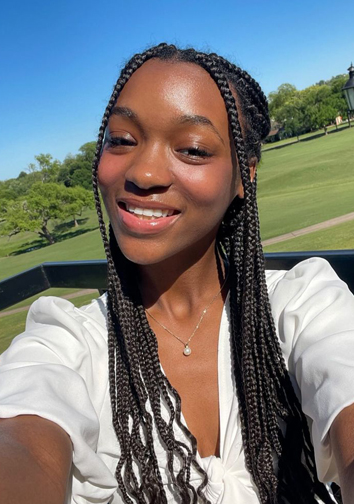 Rachel Croom
Austin, TX
Rachel organizes community service projects for National Honor Society and is currently Captain of her high school drill team. She'll soon be majoring in dance at the University of Houston.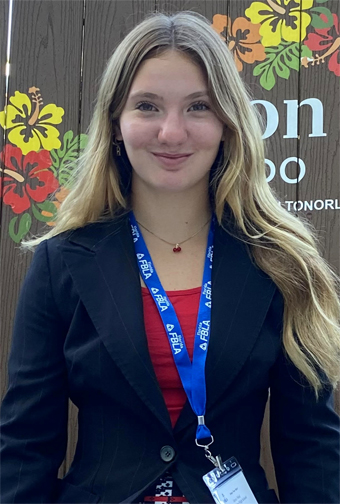 Jacey Nied
New Port Richey, FL
Jacey is a future business leader who hopes to run her own company that addresses serious issues like hunger relief. She also runs track in high school and makes pottery.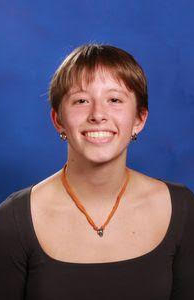 Soledad Norman
Seattle, WA
Soledad attends West Seattle High School, where she runs the Red Cross Club to support local community needs. She's also working toward her Nursing Assistant license and enjoys competitive swimming.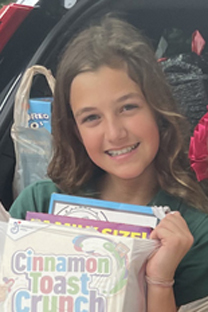 Hanna Hawkinson 
Boca Raton, FL
Hanna heads up record-breaking Cereal4all Drives and other community service projects. Along with helping people in need, she also loves Disney and traveling to exciting new places.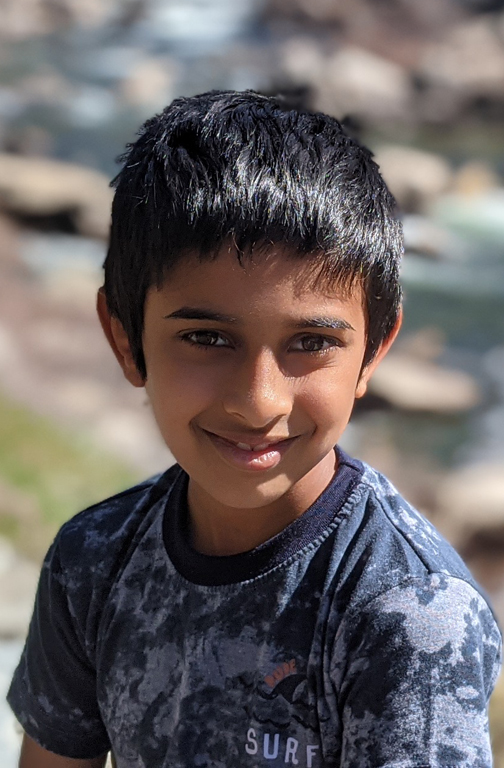 Pranav Jaishankar
Cupertino, CA
Pranav is a 5th-grader whose interests include violin, learning new languages, and tennis. He's also passionate about making the world a better place through Cereal4all and other community service projects.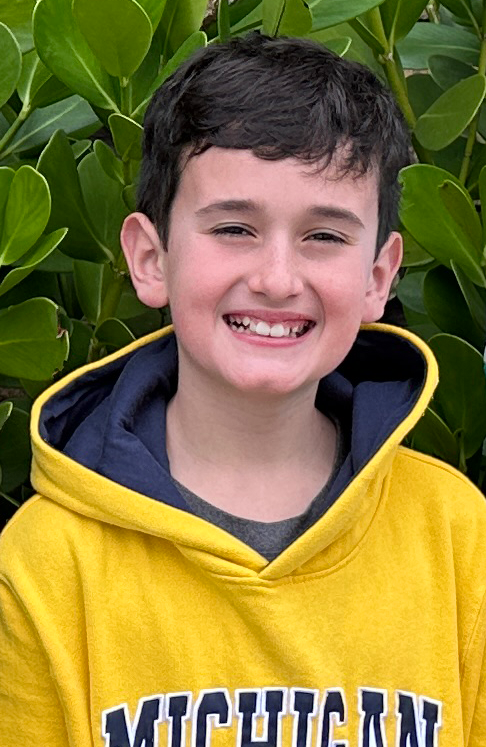 Brett Fortunoff
Westport, CT
Brett is a 6th-grader who helped lead a community-wide Cereal4all Drive that benefited multiple food banks. He also loves basketball, lacrosse, and his dog, Charlie.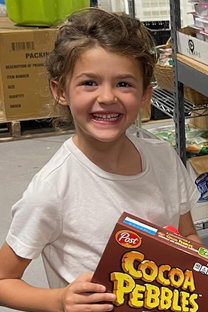 Mila Guejman
Miami Beach, FL
Mila is a kindergartener who volunteers for Cereal4all and loves tennis, dancing, and helping people in need. She's also an awesome role model for her three younger brothers.